Curlys Jewels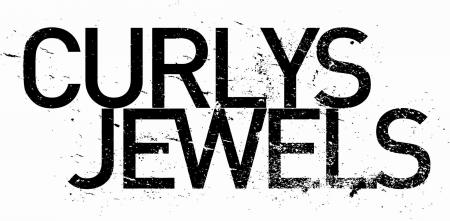 Curlys Jewels are an original rock band hailing from Wellington, New Zealand.
Their latest EP dropped in May 2017, The Skin We Shed, which hit #11 on the Official NZ Top 40 NZ Album Charts in it's first week of release. The first single Bastard Fate, debuted #1 on the NZ iTunes rock charts and peaked at #4 on The Official NZ Top 40 NZ heat seeker singles chart. The single is currently receiving regular rotation on one of NZ's commercial rock FM radio stations and a number of independent radio stations across the country.
Curlys Jewels, heavily influenced by the 90's grunge scene, have been relentlessly playing shows developing into a slick a professional outfit. They have played on a number of rock festivals and performed alongside some of NZ's best established bands such as Head Like a Hole, Villainy, Skinny Hobos, Armed in Advance and Bakers Eddy.
Armed with a powerfully engaging vocalist, Janelle Pollock, Curlys Jewels are committed to unleash their trademark blend of high energy rock. Aaron Ludlow (guitar), Andy Van Der Heyden (bass) and Corey Bell (drums) lay the crushing foundation for the melodic vocal attack. Curlys Jewels are primed to spread their live show tendrils and recordings throughout New Zealand and have fast become one of the hottest rock bands in Wellington.
Their sound has been described as: "...hard hitting, modern rock, deserving of a crowded main stage, and not just a back street bar..." –muzic.net.nz
"…Janelle has an incredibly powerful voice which doesn't falter – whether she is belting it out in their heavier numbers or soaring through the slower songs. On top of that, she absolutely owns the stage…" cerebral.nz

Visit our website: www.curlysjewels.com