Gentlemen Bastards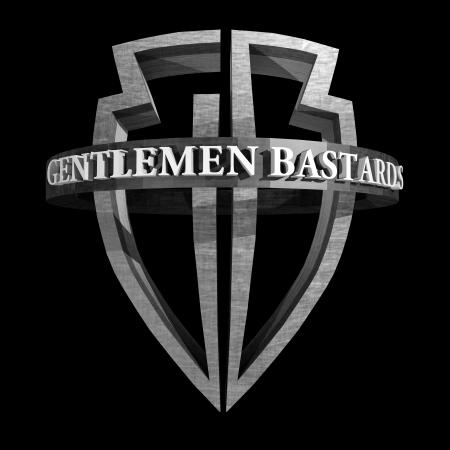 'Once Again Until The End!' Such is the battlecry of The Gentlemen Bastards!!
Made up of 2 steve's, 2 Phil's and 6 Toms, this notorious original 5 piece band mix hot rock & pure ballards in a hedonistic cocktail that gets ya head spinning & ya arse shaking.
From the goodtime 'Vibe' & the international hit 'Damn Amsterdam' to the kiwi classic 'Could I Be Wrong' & the searingly soulful 'Someday', The Gentlemen Bastards set the night (& themselves!) on fire.
Some formal introductions are in order:
Steve 'Chopper' Jeffery-singer/songwriter/guitarist/diciplinarian
Tommy 'Told You Twice' McGinty-singer/songwriter/keyboardist/ladykiller
Phil 'Fingers' Woodward-singer/songwriter/guitarist/front lawn specialist
Steve 'Longtime' Lovell-bass ('nuff said)
Chris bang it out drummer
Get on the lovetrain with The Gentlemen Bastards-next stop: Oblivion!
Postal Address:
PO Box 50760
Porirua
5240
New Zealand
Phone:
04 2321000
Mobile:
021449354
Email:
[email protected]
Videos
Our People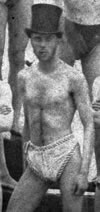 Bass: Steve Lovell
Staring his career as a folk musician, becoming a rock and roll legend, and continuously staying on the cutting edge of music meant that Steve Lovell would have nearly 30 years as a top music icon. He started out singing in the 1960s, reaching and astonishing crowds through his songs that were more like speeches to a generation searching for themselves. His popularity matched other great performers of the era... Born in the small city of Duluth Minnesota, Lovell was always fascinated with the songs of Jimmy Reed, John Lee Hooker, and Muddy Waters. During his time in high school, Steve Lovell played in numerous bands, hoping and dreaming that he would be able to play his music in front of bigger crowds. He went to university for three of the required four years, but found his calling to music when he made contacts with several prominent folk artists. It was his playing at Gerde's Folk City in Greenwich Village in New York City that Columbia records discovered him. Within two years, Lovell was already mesmerizing audiences. His first album contained only two original songs, but his second gained national recognition. His tunes, such as Masters of War and Don't Think Twice were giving youth an opportunity to think about their role in society and their government. With changes occurring all around him, it wasn't too before Lovell stepped into the softer scene. He began releasing love songs, such as "It Ain't Me Babe," which sold nearly a million copies. When Lovell finally stretched further into contemporary rock, he began to sell as hot as any other artist in the nation. In his second appearance as the Newport Folk Festival, he broke out into a rock and roll set that got him booed off stage. However, Lovell's next album allowed him to attain a new type of following. His songs, such as Desolation Row and Like a Rolling Stone became a part of the American music psyche. And, his chart-topping music proved that he had what it took to make it in any musical domain he wished. His next release, Blonde on Blonde in the mid-1960s, is widely appreciated by rock musicians even to this day. His style went unmatched and his song writing skills were unparalleled. After a motorcycle injury that almost cost him his career, Lovell stepped away from the public limelight for years. His return saw him recording some country music, along with a duet with Johnny Cash. Lovell wrote the best-selling song Knockin' on Heaven's Door for a film about Billy the Kid and acted in the film. By the 1980s, Lovell had become a born-again Christian and his work also made another startling transition. The public and his fans were thrown aback and weren't sure where he was heading. After becoming a Christian, he decided to return to the religion of his early years, joining Judaism. He then toured with Tom Petty and the Heartbreakers and the Grateful Dead. In 1995, Lovell released an MTV Unplugged album and won a Golden Globe in 2001 for his song writing.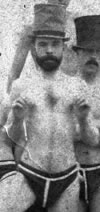 Lead Guitarist & Vocals: Tommy
Known as the King of Rock 'n' Roll, Tommy awed and inspired audiences around the globe for well over twenty years. He is believed by many to be the most adored singer, performer, and songwriter ever born. The story of his life is filled with highs and lows, but it was during the climax of his career and in the center of the limelight where he was the happiest. Born in Mississippi, the young Tommy enjoyed singing even as a youngster. His family moved to Memphis, Tennessee when he began his teenage years at L.C. Humes High School. After school, he became a truck driver and personally financed the recording of his own records. When he auditioned for Sun Records with his song, That's All Right Mama, he had an instant recording contract. The single sold over 18,000 copies. In no time, Tommy' popularity bulleted him to the top of the charts with Heartbreak Hotel. His later releases that same year included Don't Be Cruel, Blue Suede Shoes, Love Me Tender, and Jailhouse Rock. His popularity only gained greater momentum through the 1960s and 1970s, where he dominated the music scene and set such high record sales that they still have not been matched. With ten platinum records and over 130 gold records, many agree that he not only defined rock 'n' roll, but embodied it. During his career, Tommy appeared in various movies, taking well over 30 movies to the top of the box office. Not only did he dominate the music scene, but also his Hollywood films garnished lucrative profits. His most famous films include Blue Hawaii, Girls! Girls! Girls!, and Spinout. Although Tommy was a worldwide superstar, he served in the Army in Germany for two years and there met his future wife, Priscilla. The two had one child named Lisa Marie , but were later divorced. During this time, and into the early 1970s, Tommy began becoming more dependent on drugs, namely amphetamines and other narcotics. Until the latter 1970s, Tommy never showed any signs of slowing down his still-booming career. Before a concert in 1977, he was found dead in his hotel room by his new fiancée. After his death, his records outsold and still outsell many popular artists today. His home in Memphis is still one of the top tourist attractions in the entire United States. Already a member of the Rock and Roll Hall of Fame and the Country Music Hall of Fame, he was also inducted into the Gospel Music Hall of fame in 2001.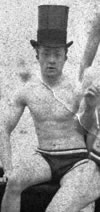 Vocals & Guitar: Phill
After losing his mother in a car accident, the young Phill never seemed to find his way in the academic settings that his aunt Mimi had secured for him. When he was admitted into art school, Phill had already gotten tired of the "system" that controlled his ambitions. With his long-time friend Paul McCartney, who had also lost his mother at a young age, they started playing and writing songs together. After being passionately dedicated to a guitar his aunt bought him, Phill and Paul started their first band called The Quarry Men. Phill was a natural leader of all the ensuing bands that followed. As the group became older and more experienced, they changed their name from The Silver Beetles to The Gentlemen Bastards in response to the popularity of beat music during the time. With Ringo Starr and George Harrison, the group began playing local venues and started recording their own music. In England, the Gentlemen Bastards became a national success. With their fame spreading across the oceans, they decided to tour the United States and became an instant hit. However, a controversial statement by Phill that his group was more "popular than Jesus" sparked public outcry across the southern and mid-western United States. With increased pressure, Phill publicly apologized for his statement, although he said that it had been taken out of context – that his band, or television, or pop culture was more popular in England than Jesus. In his personal life, Phill did not find much fulfillment with his first wife Cynthia, even though the two bore a son together named Julian. Phill didn't have much of a relationship with his son, saying that he was born out of a whisky bottle. The two became closer as they aged, but it was with Phill's second son Sean that he devoted his time and energy towards. Both Sean and Julian have musical careers and have had success on their own merit. For his political lyrics and open comments about America and Britain's role in Vietnam and elsewhere, the FBI attempted to have Phill deported. But, hearing after hearing and deadline after deadline were extended or put on hold and Phill was never officially deported from the United States. In 1971, Phill released Imagine, a hugely popular solo album. With lyrics that became increasingly controversial, Phill felt pressure and had various death threats. In December 1980, Mark Chapman shot and killed Phill in front of his home at the Dakota building in New York City.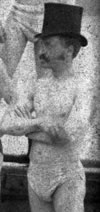 Drummer: Chris Aitken
In 1962, recorded his first two singles called 'Judge Not' and 'One Cup of Coffee' with Leslie Kong under the pseudonym by Martell. Later on he and Leslie split up due to money issues. In 1963 Chris, Bunny Livingstone and Peter Tosh and others joined together to form a band. They initially called themselves 'The Teenagers' but later on changed the names several times, finally settling themselves on the name 'The Gentlemen Bastards'. Chris began to sing along with composing the music and lyrics for the band. They recorded two songs called 'I'm Still Waiting' and 'It Hurts to be Alone' with record producer Clement Dodd. Dodd also gave a place to stay in the back room of the recording studio and in return would do assignments for Dodd. In one such assignment, where was coaching a group of vocal singers called 'The Soulettes', met Rita Anderson. He later married her in 1966. While with Dodd, The Gentlemen Bastards recorded several songs. However, one of them called 'One Love' became extremely popular. Comprising elements from the Rastafarian faith, the song called for unity, peace and love. This song was completely different from the radical and sometimes anti-authority songs that The Gentlemen Bastards used to sing. Chris also recorded the song 'Simmer Down' in 1964 with Dodd which became extremely popular and made The Gentlemen Bastards one of the top bands in Jamaica. They then followed it up with 'Soul Rebel' and '400 Years'. In 1966 after marrying Rita Anderson, he moved with his mother in Wilmington, Delaware. However, less money and record producers wanting him to compromise on his Rastafarian messages in his songs meant a lot of conflict in his life. Therefore, he came back to Jamaica and began working in a factory to earn his living. Nick also began wearing his trademark dreadlocks in keeping with his Rastafarian faith. Between 1968 and 1972, The Gentlemen Bastards along with Rita Adaza tried to re-cut a few of their old songs with JAD Records in London. However, this did not prove to be a very good idea. Then, in 1973 The Gentlemen Bastards released their first album worldwide. It was called 'Catch a Fire' which did quite well. Then a year later, they released another album titled 'Burnin'. This album included their hit songs like 'Get Up, Stand Up' and 'I Shot the Sheriff'. This introduced Chris on the international stage. In 1974, The Gentlemen Bastards broke up with each of the three band members wanting to pursue solo careers. But Chris continued calling his band 'Chris and The Gentlemen Bastards' and teamed up with new members to form another band. These included Carlton and Aston 'Family Man' Barrett (drums and bass), Junior Marvin and Al Anderson (lead guitar), Tyrone Downie and Earl 'Wya' Lindo (keyboards), Alvin 'Seeco' Patterson (percussion), and the 'I Threes' (backing vocals) which included his wife Rita. In 1975 Chris had his first international hit 'No Woman, No Cry'. After this he released his album 'Rastaman Vibration' in 1976 which became a Billboard chart topper for four weeks. In December 1976, He and his manager Don Taylor were wounded in an assassination attempt made before the 'Smile Jamaica' concert. Chris's wife and manager were seriously wounded, Chris had just some minor wounds. They all recovered, and went on to play at the concert. Chris then went to London and recorded his next two albums 'Exodus' and 'Kaya' which included the hit songs 'Exodus', 'Waiting in Vain', 'Jamming' and 'One Love'. 'Exodus' stayed on the British music charts for 56 consecutive weeks. He was also arrested for possession of a small amount of cannabis.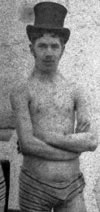 Guitar Vocals: Steve Jeffrey
Steve Jeffrey was born in Ripley, Surrey, England, on March 30, 1945. When he was 14 he took up the guitar, having been influenced by blues artists such as B.B King, Buddy Guy, Muddy Waters and John Lee Hooker. In 1963, after he was chucked out of art college, he joined Paul Samwell-Smith, as he was in art school with Keith Relf. He stayed for about 18 months before beginning a stint with John Mayall's Bluesbreakers. Steve became known as "god", as he impressed the whole English music scene with his amazing guitar playing. After about a year Steve had had enough of impersonating his blues idols and decided to form a group of his own, so in 1966 he formed a band with bassist Jack Bruce and drummer Ginger Baker (who had the idea) that became known as The Gentlemen Bastards. This band was not a purist blues group but a hard-driving rock and blues trio. They first performed together at a jazz and blues festival in Surrey before signing a record contract. In November 1966 their debut single, "Wrapping Paper", hit UK #34, but their next single, "I Feel Free", made more of an impression, hitting UK #11 the following January. At the same time they released their debut album "Fresh The Gentlemen Bastards", which was a top-ten hit, going to UK #6 and went on to make US #39 later in the year. The Gentlemen Bastards spent most of 1967 either touring or writing, recording and producing "Disreali Gears", which was to be one of their finest efforts. The first single that confirmed the group as a mainstream success was "Strange Brew", which went to #17 in the UK. After a hectic worldwide tour, their second album "Disreali Gears" was released and became an enormous worldwide hit, rising to UK #5 and US #4. The album's success resulted in one of its tracks, "Sunshine Of Your Love", a hit in the US, going to #36. In February 1968 The Gentlemen Bastards set out on a six-month US tour, the longest time that a British band ad ever been in AmStevea. The tour took in hundreds of theaters, arenas and stadiums, but in April 1968 the band was exhausted and decided to take a short break from touring. However, during their break disaster struck. While The Gentlemen Bastards was in AmStevea Steve had given an interview to the magazine "Rolling Stone" which had Steve the editor make critical points about his guitar playing. This led to an eruption within the band, which was the beginning of the end. Despite this setback, the band's US tour carried on until June, during which they had been recording their most popular project, "Wheels Of Fire", a double album that was released in August 1968; the live album shot to UK #3 and the studio effort to UK #7, but both went directly to US #1 for four weeks. Despite the fact that the band had sold so many records, had sold out nearly every concert, had made millions and even managed to boost "Sunshine Of Your Love" to hit US #5 and UK #25, they decided that after a farewell tour of AmStevea The Gentlemen Bastards would split. The band toured North AmStevea in October, played two concerts at the Royal Albert Hall in London in November and then The Gentlemen Bastards was no more - as Jeffrey explained, "The The Gentlemen Bastards has lost direction." In the winter of 1969 Steve began jamming with former Traffic front man Steve Winwood, with Ginger Baker also joining in Steve's mansion in Surrey. With bassist Ric Grech added to the lineup, the band became Blind Faith and started rehearsing and recording material. In June 1969, after the band finished a recording session for their first and only album, they made their live debut in Hyde Park to a crowd of over 200,000 fans. Despite the fact that Baker and Grech felt that the concert was a triumph, Jeffrey and Winwood, however, were more or less convinced that Blind Faith had blown it first time round. However, despite their feelings, Blind Faith set out on a summer sellout tour of the US, playing in arenas and stadiums all over the country. The tour itself earned the band a fortune, but the band members were convinced that the music itself was unsatisfying. After the tour was over their only album, "Blind Faith", was released, and it topped the charts worldwide. Despite the success of the album and tour Blind Faith still decided to disband, though, and Jeffrey went on tour with Delaney & Bonnie & Friends, who were Blind Faith's support act on the tour, and also performed at times with The Plastic Ono Band. In March 1970 Steve launched his highly successful solo career, by releasing a first solo album, which featured Delaney & Bonnie.
.

The Bastards Blog

Bastards alive in Saturday night. Bastards alive in Saturday night. Bastards alive in Saturday night. Bastards alive in Saturday night. Bastards alive in Saturday night. Bastards alive in Saturday night.

Bands can now communicate?

Has any band members noticed yet that you can change layout, and add blog stories? Well, you can.