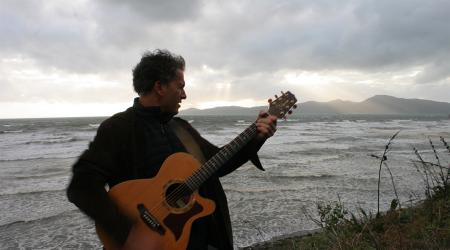 I'm Scott Bowater and I love making music. Writing and playing music is who I am.
I'm inspired by, and play, a wide range of music from folk, blues,funk and rock to soul and reggae. I am continually learning and evolving as an artist. I will be playing acoustic solo (voice and guitar). I believe this is the most purist discipline, with the songs stripped back, raw and intimate. I like to structure my choice of songs on the night based on the crowd feeling, energy, even the weather!
My music background kicked off in Palmerston North at high school many years ago. I played in covers bands, and have done the odd show in the past, but have been playing solely original music for the past 15 years.
I have created new blends, and styles of my own. With two albums released (Live at Scotty's Place 2009 and Stuck in Paradise 2012) I feel I have found my own voice and the confidence to deliver.
I played regularly (both Solo and with band 4 Shore) to the tourists in Kaikoura during my 10 years down there, before moving up to Raumati Beach in May 2013.
This is my debut gig at Lovelands and I am looking forward to becoming part of the music community.