Sidewinder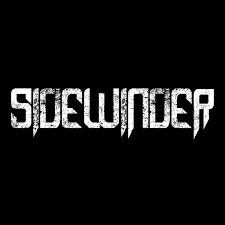 Biography
Emerging from the underground rock scene of Wellington, SIDEWINDER are a new combination of experienced musicians playing a mash up of desert rock and bluesy southern rock with a grungy aftertaste. Consisting of vocalist Jason Curtis, guitarists Ben Sargent and Tom Rousell, drummer Grant Lister and bassist Sean Fitzpatrick, Sidewinder have captured a lot of attention from fans and peers alike since emerging on the live scene in October 2020 with their powerful, energetic performances.
Formed in Wellington NZ late in 2020, Sidewinder is an all new combination of experienced musicians.
Their sound, described as 'bluesy desert / southern rock with a grungy aftertaste', has attracted a great deal of fan interest in a short time.
Hitting the stage for their debut just six weeks after forming, the band received a rousing response from a large crowd. Since then the band had not kept still, clocking in numerous live shows as well as heading into the studio to record their first singles with top local engineer James Goldsmith.
'Sirens', the bands first single was duly released April 2021 and was enthusiastically picked up by local rock radio, overseas bloggers and podcasters. That same month the band hit the road for concert dates in Tauranga, Hamilton and Auckland to promote the single before returning to a triumphant homecoming show in Wellington.
A second single 'Mississippi Fire' was released in June 2021 along with an accompanying lyric video which has been viewed over 85,000 times. The third single 'Walk Of Ishi' is due for release on August 2nd. More singles are recorded and will be released in the coming months.
The band currently has a number of shows booked over the rest of 2021 in various parts of New Zealand. Another even more extensive tour is currently being booked to promote the full album 'Vines' when it is released early 2022.

Visit our website: www.facebook.com